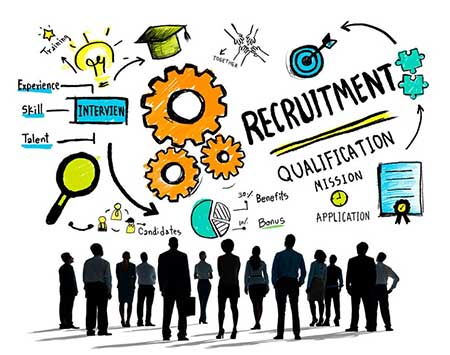 We work in close partnership with our clients, understanding their key challenges, the organisation structure and operating culture. All assignments are conducted on a strictly confidential basis with personalised account and delivery management.
Executive Research, the process…
We adopt a rigorous and disciplined approach to research and ensure that quality and speed are optimised and that only the best candidates are identified and approached.
Step 1… we research…
The process starts by gaining a full understanding of the clients organisation. We build up a picture of their requirement and from this information produce a long-list of prospective candidates. The list of names is obtained, for example, from market sources, personal contacts, direct approaches to organisations, the internet and the trade / national press.
Step 2… the long list…
A long-list is presented to the client and approaches are made to all of the agreed names on the list and detailed reports are prepared.
Step 3… the approach…
Briefing documents are sent to interested candidates, CV's are obtained and presented.
Step 4… we feedback…
We provide feedback on a daily basis to our client and we can at any time adjust the scope and direction of the project with immediate effect.
Confidential Approach
A confidential approach or approaches are made to potential candidates known to the client but when a direct approach by the client is for any reason inappropriate – cultural/legal reasons.
These approaches are made blind and only when the potential candidate show a serious interest is the introduction made.
Advertisement Management
There are occasions when confidentiality is key to the hiring process, for example, when a hire is a replacement for an existing employee or the hiring is to support an as yet unannounced restructuring.
In these cases we support the hiring process by fronting the attraction communication, managing response, acknowledging the response, briefing and screening, rejecting the candidates and short-listing those for interview. Only the successful candidates for interview will (at the clients request) be introduced.
Corporate Intelligence
When an understanding of the talent and structure of our clients competitors is required, but there is no immediate opportunity for a direct hire, we can build and map that data on our clients behalf utilising our structured research capability and expertise.
Bespoke Services
Katherine Grace Executive Research can provide a combination of all services below designed to our clients particular and specific needs.
We search on a global basis. Examples of industry sectors includes: Accountancy, Banking, Construction, Financial Services, FMCG, Gaming, Energy and Utilities, Engineering, Healthcare and Pharmaceutical, Information Technology, Insurance, Legal, Management Consulting, Manufacturing, Medical Device, Online Marketing, Professional Services, Retail and Telecommunications.
Get in touch